1 - 15 of 103

« previous

next »
CAS Virtual Showcase
20 May 2020
A packed programme of events for summer 2020
We're thrilled to announce the launch of the CAS Virtual Showcase, a two-week packed programme that runs from Monday 22 June to Friday 3 July, bringing together our community, experts and guest speakers to offer over 50 online events and webinars. We know many of you have enjoyed our summer face-to face regional events, so we're making sure that these can go ahead - in a new format. There's a chance to find out more about Barefoot Programming, the NCCE's courses, ISAAC computer science, updates to the AQA's GCSE Computer Science specification, as well as a keynote speech from Simon Peyton-Jones, Chair of the CAS Board, and an update and welcome from the National CAS Community Manager, Beverly Clarke. There are also fun and innovative ideas to inspire our teaching community. Highlights of the CAS Virtual Showcase include: · Barefoot programming workshop with Jon Chippindall (Tues 23 June, 10am to 10.45am) · Mental Health, Cat Lamin (Fri 26 June, 1pm) · Inclusive Computing Classroom, Catherine Elliot KS 1 and 2 (Thurs 25 June, 2pm) · Unplugged ideas in Ks1 and KS2, Martin Bailey (Thurs 25 June, 11am) · Preparing leaders for an Ofsted Deep Dive, Suffolk Computing Hub (Tues 30 June, 10am ) · Fake News, Elli Narewska (Mon 29 June, 11am) · Machine Learning for Kids KS1 and 2, Dale Lane (Fri 3 July, 1pm) Beverly Clarke, National CAS Community Manager at BCS, the Chartered Institute for IT said: "I am delighted that we have been able to respond to the pandemic by offering the first ever CAS Virtual Showcase. The teaching community has responded well in delivering emergency remote teaching and through this showcase we hope to continue supporting teachers to gain value CPD in challenging times."
For a full list of all events and to book, click here#CASVirtual20.
Hello World! Issue 3 Out Now!
06 Sep 2017
Sign up for your electronic version or printed copy of the latest Hello World! magazine, the joint collaboration between Computing At School (CAS), Raspberry Pi Foundation, a Computing and digital making magazine for educators. Get your copy today!
Full of excellent articles and tutorials for everyone interested in teaching computing and involved in digital making activities. Lots of input from CAS Members, such as Cat Lamin, Jon Chippindall, John Stout, Alan O'Donohoe and of course Miles Berry, Contributing Editor.
CAS Scotland Annual Conference Glasgow 2 Sept
23 Aug 2017
CAS Scotland Annual Conference Saturday 2 Sept, University of Glasgow, St. Andrews building. Full day of inspiration and networking for Primary and Secondary Teachers of Computing Science.
CAS Scotland Conference
Book your place now! The conference brings together a diverse group of educators interested in Computing education from Nursery teachers through to College and University lecturers and people supporting extra curricular activities. If you've not joined us before, the conference is a great way to get a hands on with new resources, equipment and environments, meet other educators you can colloborate with in future and gain inspiration for the year ahead.
CAS National Conference (Bham) June 16-17, 2017
23 Mar 2017
The CAS conference attracts over 300 people each year. Most are teachers in either primary or secondary schools looking to update both their subject knowledge and approaches to teaching computing in their schools.

There are talks and workshops for all key phases and for all levels of experience in Computing. Instructions given to ALL speakers and presenters is quite simple: "all attendees must return home with at least one new idea or resource they can use in their classrooms. Whatever your level of confidence with computing as a subject in your classroom this conference is the event for you!
The RECEPTION & "SPEED GEEK"
Friday 16th June, 6pm - 10.30pm

The Speed Geek last year was a highlight so we've opted to repeat the format.  A speed geek takes it's name from speed dating and is a highly immersive and fun way to be introduced to a whole range of new ideas for introducing computing in to our classrooms.
This event will start with a reception in the computer science building, inc. buffet food and refreshments.
The CONFERENCE DAY
Saturday 17th June 9am-5pm Conference Day

The conference will have its usual mix of plenary sessions with guest speakers Mark Guzdial, Linda Liukas, Chris Ensor and Sue Sentance, over 40 different workshops, the opportunity to network and take home practical examples of lessons and other resources that you can use in your classroom. There are sessions for both primary and secondary teachers of computing.
School Leaders Toolkit for Computing
17 Feb 2017
CAS members will be aware of the important role that a school's SLT plays in supporting the implementation of the computing curriculum. With support from Microsoft, BCS has produced a pack to help get the issue onto school leaders' agendas.
The pack is deliberately brief, recognising the limited time school leaders have and the other pressures they are under. Every Secondary school has been sent a copy of the pack and it is also available to download from CAS online.
Please encourage your school's leadership team to look at the pack and to work with you on the actions it suggests.
Launch of new magazine "Hello World"
29 Jan 2017
In collaboration with the Raspberry Pi Foundation we are launching a replacement to "Switched On".
You will all be familiar with CAS's amazing newsletter, Switched On. Follow the link to find all 21 issues!
Roger Davies started Switched On in the Autumn of 2009, and I remember being a bit sceptical at the time… Would we find enough material? Aren't newsletters so often worthy, but dull? I could not have been more wrong. In every issue Switched On has provided a vibrant, inspiring, and creative vision of what computing could be like in our classrooms. I read every issue from front to back.
But it's hard to sustain that level of quality indefinitely from volunteer effort alone, and we had been wondering about Switched On's long term future. Then the Raspberry Pi Foundation (RPF) approached CAS to ask if we would like to partner with them to launch a new magazine, by and for teachers. After some months of consultation and planning the CAS board decided, with enthusiasm, to enter into this partnership.
The new magazine will be called Hello World, and the first issue will launch at BETT 2017. Here's the RPF blog post about it. The salient points are these:
It's a genuine, deep partnership between RPF and CAS. It'd be "CAS's magazine" and "RPF's magazine".
It will have around 100 pages each edition, will be written for educators, by educators, and will have no paid-for advertising. (The term "educator" includes teachers, of course, but it is intended to embrace anyone who is directly involved in education; e.g. a software engineer running a Code Club.)

It will always be available for free as a PDF online, and it will be free to UK-based educators, posted to your front door.

Just like Switched On, the primary authorship will be active educators. It's a platform to give them a voice and share their ideas. A major part of CAS's contribution is to help find, nurture, encourage, and support these authors.

Its content will be internationally relevant, rather than purely UK-focused.

RPF is doing much of the heavy lifting: they are taking the financial risk, finding donors to fund it, employing staff to produce it, running a web site for it, posting it to educators, etc.

CAS is represented in two ways. First, we appoint a Lead Member in a strategic role, to act as CAS's voice in the planning and direction of the magazine. Second, RPF will appoint a Contributing Editor to seek and nurture content from educators; that person will be an active member of CAS, and will be approved by the CAS board. Miles Berry has already agreed to take the latter role for the first year.

The magazine will be device and platform-neutral; the focus is what is good for education. It will feature the Raspberry Pi, of course, but it will not be a Raspberry Pi product magazine: the MagPi will continue to exist for that. (The Raspberry Pi Foundation exists to support computing and digital making generally, not just the Raspberry Pi computer. For example, RPF supports almost 8,000 Code Clubs around the world, the vast majority of which don't use Raspberry Pi computers.)
I could not be more grateful to Roger and his team for the amazing success of Switched ON. Every time I receive my copy I am freshly humbled by the remarkable things that are going on in our classrooms. But we have been aware for some time that it'll be hard to sustain the current model indefinitely into the future, and RPF's initiative is an opportunity that won't come by again. I think it's a brilliant initiative, and I'm delighted by the chance to work directly with RPF.
Hello World is CAS's magazine. Please write for it, read it, and share it. Thank you RPF; and thank you Miles for working so hard on the first edition, which you can find here.
Finally, a particularly huge thank you to Roger, for establishing and building Switched On so brilliantly over 21 editions.
Simon
Hour of Code 2016
18 Nov 2016
Here's some ideas for how you could use the Hour of Code to engage and excite your colleagues, children and their parents.
Many of you will be familiar with the Hour of Code and the great resources on https://code.org/. Two years ago, the Hour of Code resources provided a great introduction to programming at a time when the computing curriculum was still very new. We've moved on from those days, but getting all teachers to feel confident to tech the new curriculum is still a challenge in many schools.
Here's some ideas for how you could use the Hour of Code to engage and excite your colleagues, children and their parents.
1) Organise a lunchtime session for all the staff. Ask some of your children to help, they will enjoy presenting their teachers with the certificates which can be printed from the site. Encourage those teachers to then run a session with their classes.
2) Organise a special Hour of Code for the senior leadership team and any school governors that are free. This provides a great opportunity to showcase the school in your local press, especially if you invite a local 'celebrity' such as the mayor or a local MP. Again, involve the children who will enjoy teaching adults and presenting the certificates.
3) Organise a 'parents Hour of Code', perhaps as part of a curriculum evening. Computing is still new to many parents and this will provide a fun way fo them to see what it's all about.
4) Many teachers love to have somebody passionate about computer science to join their event. You might have a governor or parent who works in technology. If not you can look for a local volunteer through https://code.org/volunteer/local or find an inspiring Computer Science speaker to join you through Skype in the Classroom https://education.microsoft.com/hourofcode Code.org and their partners are busy encouraging digital and technology professionals in the UK to volunteer through these routes.
The Hour of Code resources are being updated all the time. This week sees the launch of a new tutorial, Minecraft Hour of Code Designer. Check it out at https://code.org/minecraft
The new activity lets students code their own Minecraft rules to control how animals and other Minecraft creatures behave. They can create a totally unique Minecraft experience, and then share it with friends or play it on their phones. 
Switched On Autumn 2016 newsletter now available!
05 Oct 2016
Latest issue of CAS Switched On Autumn 2016 available to download now!
The latest issue of the CAS termly magazine is now available to download from here. Hard copies are distributed via CAS Regional Centres and your local Hubs. Please get hold of copies and pass on to colleagues.
This issue focuses on inclusion; on making Computing accessible to every child, not just a select few. Many thanks, as ever, to all contributors and editorial volunteers who help make the magazine. There is no 'them', only us! A big Thank You, as always to Roger Davies, our volunteer Editor, who pulls every issue together so professionally.
If you are new to CAS, you'll find all back issues available here.
CAS launches their 200th hub!
13 Jul 2016
CAS celebrated the launch of the 200th CAS hub, situated at Norlington School and 6th Form in London last week! Here is the press release issued to coincide with that occasion.
"The grassroots organisation Computing At School (CAS) is celebrating the launch of the 200th CAS hub, situated at Norlington School and 6th Form in London.
CAS, which is part of BCS, The Chartered Institute for IT, is a support system for school teachers across the UK, who are responsible for delivering a computing curriculum to their pupils.
The hubs are run by a selection of volunteer teachers at their schools and often include twilight sessions to ensure that teachers from other schools are also able to attend.
Designed to provide free support for computer science teachers in local primary and secondary schools, the new hub will give the opportunity to develop knowledge within the area and share their own experiences of teaching computing.
Currently the CAS network consists of over 20,000 IT professionals, teachers, educators and academics, following its launch in 2008. Those within the network are passionate about making sure students get the best computer science education in their schools.
Simon Humphreys, coordinator of Computing At School, commented: "We are delighted that Norlington School and 6th Form has become a CAS Hub and will be providing much needed support to teachers in the area. The launch of Waltham Forest - our 200th hub - is a significant milestone in CAS's history."
The scheme includes ten university partners (CAS Regional Centres), including York, Lancaster and Southampton, to name only a few.
Hub leader and head of computer science at Norlington School and 6th Form, Demetrios Skaliotis, believes that the CAS hub will provide vital face to face support for ICT and computing teachers, giving them a place to share ideas, resources, receive training and get the latest computing information, advice and support.
"Our meetings will be run by teachers - for teachers. We are planning a lively programme of activities and CPD, and look forward to welcoming local teachers to the group. As a CAS lead school; part of the Network of Excellence; with a specialist status in Computing we can offer a good base of expertise to the Hub," commented Mr Skamiotis."
You can find your nearest hub filling in your postcode here.
If you are interested in running a hub in your own area (primary or secondary) please email hubsupport@computingatschool.org.uk
Summer 2016 CAS Newsletter Published
10 May 2016
It's not often teachers have a chance to affect what happens on a world scale, but that is one of the outcomes of our remarkable curriculum journey. This issue takes a look at developments across the globe. A worldwide movement to establish Computing in schools is emerging. CAS members, particularly those in the classroom, are playing a key part in shaping its development.
Also introducing a new column 'Mathematical Musings', plus all the usual regular contributors and a host of ideas and tips shared by CAS members.
Note: Its best to view the electronic copy as double page spreads (with separate front cover.)
Many thanks, as ever, to all contributors and the editorial team who help so much in their spare time. Without your efforts there would be no magazine.
National CAS Conference 2016 (June 18, Birmingham University)
18 Apr 2016
Booking for the 2016 National CAS Conference is now open: BOOK HERE
---
2016 CAS Annual Teacher Conference

18 June
"I felt inspired and ready to face the teaching Computing world again."

"The speakers were great and very helpful. They met my objectives and I came away with loads of resources and ideas to take back into my school"
The

VENUE
University of Birmingham, Computer Science Building
The

DATES
Friday 17th June 6pm - 10.30pm Reception

Details of the pre-conference meet-up activity will be published soon
Saturday 18th June 9am-5pm Conference Day

The

PROGRAMME
Friday June 17th
Details of the pre-conference meet-up activity will be published soon
Saturday June 18th
The conference will have its usual mix of plenary sessions, over 40 different workshops, the opportunity to network and take home practical examples of lessons and other resources that you can use in your classroom. There are sessions for both primary and secondary teachers of computing.
For Example:
Primary Control of Physical Systems! A friendly alternative to the dusty corner of the ICT cupboard

Computing through Mathematics .. a way to develop higher order thinking skills

Pedagogy in Primary computing

MicroPython for the Micro:Bit for Absolute Beginners

"Phish 'N' Chips" – Cyber Security CPD for Teachers

Observation as a Primary Concept for the Computational Thinker

Making Music with your Micro:Bit

Computational Thinking and Digital Literacy

Encouraging Responsibility Online Through a Text-Based Adventure Game

Equipping Primary Teacher to Let Go

Assessing Computational Thinking Skills & Programming Constructs

…..and a whole lot more!
Guest
SPEAKERS
Conrad Wolfram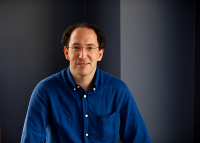 We are excited to welcome Conrad Wolfram to the CAS conference this year. Conrad Wolfram has been a prominent proponent of 'Computer-Based Math'- a reform of mathematics education to make greater use of information technology and is the founder of www.computerbasedmath.org. Conrad will present arguments for the connections between Maths and Computing and the relevance for us all in our classrooms
Conrad Wolfram, physicist, mathematician and technologist, is strategic director and European co-founder/CEO of the Wolfram group of companies. Described as the place where "Computation meets Knowledge" and "The Math Company", the Wolfram Group specializes in pushing boundaries at the intersection of computation, data science, maths, and knowledge, including making Mathematica software, the Wolfram|Alpha knowledge engine (powering knowledge answers for Apple's Siri), the Computable Document Format (CDF) standard and Wolfram Language. All Wolfram technology is now being hybridised to the cloud, including providing private computation cloud installations.
Conrad is also a leading advocate for a fundamental shift of maths education to be computer-based and founded computerbasedmath.org (CBM) to drive implementation of the change. The movement is now a worldwide force in re-engineering the STEM curriculum with early projects in Estonia, Sweden and across Africa.
Conrad regularly appears in the media and as a keynote speaker on subjects ranging from the future of the web to 21st century education. He holds degrees in natural sciences and maths from University of Cambridge, UK
David Malan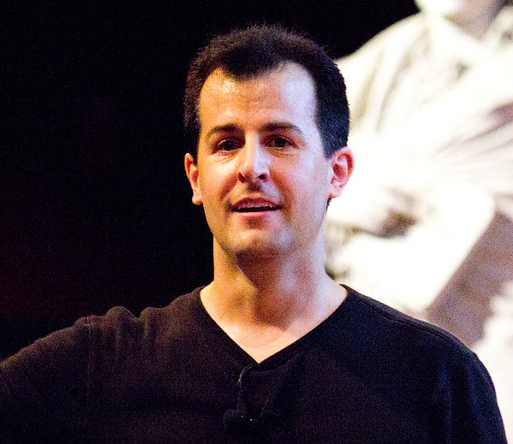 David J. Malan is Gordon McKay Professor of the Practice of Computer Science in the School of Engineering and Applied Sciences and a Member of the Faculty of Education in the Graduate School of Education at Harvard University. He received his A.B., S.M., and Ph.D. in Computer Science from the same in 1999, 2004, and 2007, respectively. He teaches Computer Science 50, otherwise known as CS50, which is Harvard University's largest course, Yale University's largest course, and edX's largest MOOC. He also teaches at Harvard Extension School and Harvard Summer School. All of his courses are available as OpenCourseWare. His research in graduate school focused primarily on cybersecurity and computer forensics. His more recent publications focus on instructional technologies and pedagogy.
We are thrilled that David can take time out of his busy schedule to present at the CAS conference this year
The Workshop Speakers
In addition, there will be over 40 presentations and workshops from some of our many CAS Master Teachers and other experienced practitioners keen to share their knowledge and understanding with us.

Local

ARRANGEMENTS
For all travel and accommodation details please follow this link: Local information, i.e. hotels, travel etc.
What

DOES IT COST?
£40
NB. Only payment by credit card can be accepted.
Any

QUESTIONS?
For further information email: casconf16@computingatschool.org.uk

CAS TV
24 Feb 2016
Thanks to the generosity of our friends at Google, CAS is pleased to announce the (re)launch of its YouTube channel, CAS TV.
We've some exciting programmes lined up for the channel, with new content being released each week for the next few months, and hopefully beyond. We're starting with Simon Peyton Jones explaining algorithmic complexity (and giving his view on P vs NP), then following with Pete Kemp on developing computational thinking through 3D animation, Alan O'Donohoe on teaching Python and Catherine Elliott of #include on helping students with SEN/D access the computing curriculum.
There is much more planned for the weeks ahead, taking in some of the real subject knowledge challenges of secondary computing to link with CAS's Tenderfoot Computing project, practical classroom strategies for teaching programming, physical computing and other elements of CS and some broader educational issues such as lesson observation, extracurricular projects and primary-secondary links. We'll also be adding to the archive of CAS conference presentations - do let us know if you'd like us to come and film at an event you're organising.
To keep up to date with all this content, simply click the subscribe button on youtube.com/computingatschool.
As well as subscribing, there are some other ways you could get involved:
Tweet out links to new programmes - follow @compatsch for updates
We're on the lookout for content and programme ideas: if you'd like us to come and film an interview about an interesting project, or (assuming you can secure the necessary permissions) film in your school, please do get in touch.
We're also happy to add CAS members' own YouTube content to the CAS TV home page - ping us a note if you'd like us to include something from your channel (and perhaps return the favour…). We're keen to capture something of the CAS community spirit on the new channel: "There is no them - only us".
Don't forget - please subscribe!
Miles Berry (m.berry@roehampton.ac.uk)
Jason Budge (jason.budge@computingatschool.org.uk)
CAS National Survey 2016
02 Feb 2016
During the month of February we are running a national survey of all CAS members to help us understand what you find useful about CAS and what you value in terms of professional development activities for Computing.
Please do fill this in as it really helps us. The survey will run throughout February ending on the 1st March. There will be a weekly prize draw at the end of each week with a £25 Amazon gift voucher.
The survey should take around 10 minutes to complete and there are some questions for all and some just for teachers. This is an annual national survey and the report on last year's survey can be found here.
Image courtesy of Stuart Miles at FreeDigitalPhotos.net
University Partners Double Reach of CAS Network of Teaching Excellence
22 Jan 2016
The Network of Teaching Excellence in Computer Science (NoE) is a national community of professional practice. This community is a partnership between schools, universities, IT employers and professional bodies. It is run by the Computing At School group (CAS), which itself if part of BCS. Thanks to funding from the Department for Education (DfE) the NoE now has ten university partners coordinating regional activity for the NoE.
Thanks to these universities:
Reach: The NoE has doubled the level of activity during the 2015 autumn term compared to the same period last year (see Section 9 of the latest network progress report, note this excludes any CPD that university NoE regional centres were already providing outside of the NoE).
Impact:Teachers who receive CPD from the NoE report their confidence in teaching computing has increased on average by 88% (see Section 7 of the DfE report).
Since the start of the NoE in the autumn of 2012 there have been a total of 56,676 instances of CPD provided to teachers, achieved with 15,843.6 hours of contact time. These have been provided by CAS Master Teachers, CAS university partners, CAS Hubs and CAS conferences. CPD has been provided through formal training events, mentoring, coaching, peer observation of practice, and peer partnering with development of resources and assessment.
These are extremely encouraging results, but they should be taken in the context of a Network that does not have anything like the capacity to reach all schools, and the huge gap that still remains in expertise across the computing teaching workforce in general. Plus which there is a huge shortfall in the number of computing teachers, which are not being replenished at a fast enough rate.
Source: http://academy.bcs.org/news/university-partners-double-reach-cas-network-teaching-excellence
CAS at BETT 2016
20 Jan 2016
BETT 2016
We're at BETT this year! Come and meet Simon Humphreys, National Coordinator and the rest of the team each day on Stand C300. Find out what's going on in your area.
1 - 15 of 103

« previous

next »