On behalf of Computing At School and the Network of Excellence
---
Deeper into KS2 programming
Thursday, March 29th 2018 at 4:00PM - 6:00PM
Bitterne Manor Primary School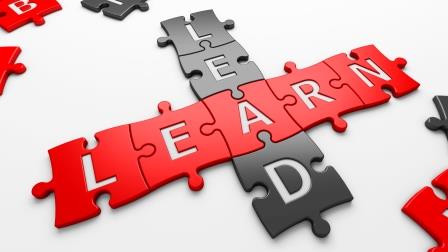 A deeper look into teaching programming and coding in KS2
SESSION OVERVIEW
This session will develop your understanding and practice of concepts from the National Curriculum including: abstraction, decomposition, sequencing and repetition. This session will include a hands on session (laptops provided) on using conditional operators within a variety of contexts, including controlling and simulating real life situations. There will be opportunities to gain resources and ideas on how to extend higher ability pupils.

This CPD will run at the introductory rate of £40 per delegate. Please also note that we also provide whole school INSET, staff meeting or twilight sessions at very reasonable rates.

SPEAKER
Phil Wickins
Phil Wickins is a CAS (Computing At School) Primary Master Teacher in Computer Science funded by the DfE, a teacher in Bitterne Manor Primary School, Southampton and has recently completed his NPQSL (National Professional Qualification in Senior Leadership). With a background in film and music technology, Phil is passionate about involving all aspects of computing in cross curricular learning.

CPD Testimonies:
"Excellent delivery with practical and appropriate ideas to take straight back into the classroom."
"The training session was extremely fun to participate in, it allowed us to actually get engaged in our own learning and gave us a really good idea on how to start teaching pupils."
"...prior to arrival the session seemed daunting due to the 'technical' nature of the subject, but the trainer made the subject accessible and easy to understand."
HOST
phil.wickins@computingatschool.org.uk
Bitterne Manor Primary School
For further information: phil.wickins@computingatschool.org.uk
Electronic Privacy
Computing At School (CAS)/Network of Excellence (NoE) communicates with its interested parties by email. I understand that CAS/NoE will not pass on my email address to other organisations.

Data Protection Act 1998
CAS/NoE as part of the BCS Group will hold your personal data on its computer database and process it in accordance with the Act. This information may be accessed, viewed and used by CAS/NoE for administrative purposes and conducting market research. All of these purposes have been notified to the Commissioner. If you are based outside the European Economic Area (the 'EEA'), information about you may be transferred outside the EEA in accordance with the requirements of the Act.
Full legal and privacy notices: http://www.bcs.org/category/5655