On behalf of Computing At School and the Network of Excellence
---

Python Applied Supporting GCSE NEA's
Monday Mar 13th, 2017 from 9:00AM to 4:30PM
Hosted by CAS West Midlands (Birmingham City University)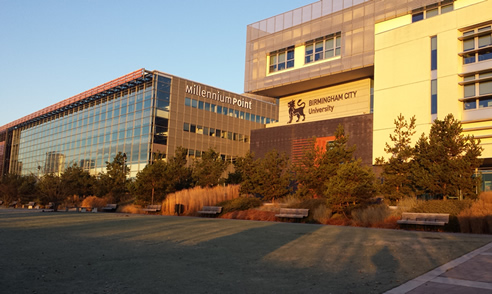 This course is directed at teachers who have gained an understanding of Python code and are teaching python at  KS4. You will look at using Python to resolve problems. The aims of this course are to develop your problem sovling skills to support projects and Non Exam Assessment (NEA) components of GCSE.
Typically we will look at two tasks from examples such as hangman, bubble sort, "towers of hanoi", rock paper scissors.
If you have a task that you want to know how to approach get in touch and we may be able to cover it (please don't ask for any current NEA tasks).
CAS West Midlands (Birmingham City University)
As a CAS Regional Centre (CRC), Birmingham City University fully supports the promotion and teaching of Computer Science (CS) in Schools. We recognise the need for these skills, not only in our future undergraduates, but across all disciplines and at all levels. Today's children will be working in a world of technology that will be invented by tomorrow's Computer Scientists. We have a team of educational professionals with a wealth of experience in delivering support to Schools and Colleges for Computing and Computer Science. This experience has given us a great deal of insight and knowledge in how to provide education, support teachers and promote academic programs. Teachers need sound subject knowledge, good practical skills in delivering and managing hands on activities, a set of resources that they can pick up and use, and last but certainly not least, a support network they can rely on to offer help and advice as needed. Birmingham City University has engaged in: training CS Master Teachers (MT); run a CAS hub; won a DfE funded project to develop and deliver CS resources; delivered CPD sessions; run school enrichment activities and; hosted STEM and CS events at the University.
HOST
duncan.maidens@bcu.ac.uk
Birmingham City University - Millenium Point
For further information: Duncan Maidens (duncan.maidens@bcu.ac.uk), or Keith Buncle (keith.buncle@bcu.ac.uk)
Electronic Privacy 
Computing At School (CAS) communicates with its interested parties by email. I understand that CAS will not pass on my email address to other organisations. 

Data Protection Act 1998 
CAS as part of the BCS Group will hold your personal data on its computer database and process it in accordance with the Act. This information may be accessed, viewed and used by CAS for administrative purposes and conducting market research. All of these purposes have been notified to the Commissioner. If you are based outside the European Economic Area (the 'EEA'), information about you may be transferred outside the EEA in accordance with the requirements of the Act.
Full legal and privacy notices: http://www.bcs.org/category/5655