On behalf of Computing At School and the Network of Excellence
---
Introduction to Programming with Python
Monday 27th February 2016, 09:00 - 16:30
Birmingham City University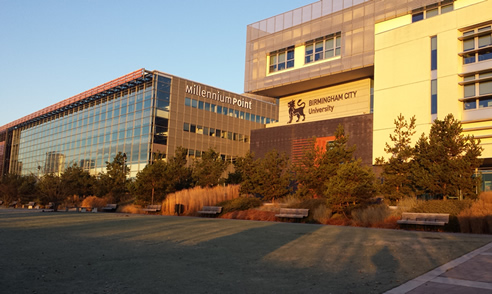 This course is designed as an introduction to Python programming for those who are new to the subject and wish to teach it at KS3-4. Packed with basic constructs of the language, the environment and translating ideas into code, the session will guide the learner from the basics to being able to take a simple idea, design the algorithm and turn it into a program. Online support and follow-on tasks will be given out at the end of the course for further work and to ensure the participant consolidates their learning.


 PROGRAMME (STC)
1) Programming in the National Curricula.
2) Python introduction.
3) What is a programming language?
4) Why Python?
5) What is the programming environment?
6) Language basics.
7) Variables (objects).
8) I/O, if then, loops and maths operations.
9) List, tuples and dictionaries.
10) Basic functions.
The day will culminate in a series of programming challenges with the solutions developed and coded. All solutions will be available as lesson-plan activities to use in the classroom.
SPEAKER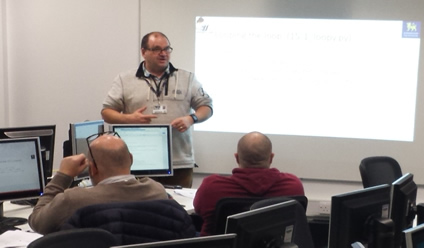 Duncan Maidens MIET CEng
Duncan is a senior lecturer at Birmingham City University specializing in Computer Networking and Digital Communications. With a career in industry and academia, Duncan has led the way making technology easy to understand. With the experience of running a Lead Cisco Academy for the past fifteen years, and with STEM and CAS roles, Duncan has a wealth of experience in teaching teachers.
All materials and resources used on this course will be made available to all delegates after the course.
For further information: duncan.maidens@bcu.ac.uk or keith.buncle@bcu.ac.uk
Directions and Parking
We are part of the Cisco Academy at BCU and our training rooms (for the meeting) are on the third floor in Hub Rooms MP380/381 or if unsure report to Reception on the second floor. For directions to Millenium Point follow this link please note the google map pin in the box on this page is not in the correct position.
Paid parking is available adjacent to the main building at Millenium Point B4 7AP (Sat Nav). Here you need to collect a ticket and pay on exit (approx £5.90 for the day - as of Nov 2016). Further pay and display parking is available across the road in Curzon Street B4 7XG (£4 per day - as of Nov 2016).
We are 10 minutes from Moor Street Station and 20 minutes walk from NewStreet Station.

Electronic Privacy
Computing At School (CAS)/Network of Excellence (NoE) communicates with its interested parties by email. I understand that CAS/NoE will not pass on my email address to other organisations.

Data Protection Act 1998
CAS/NoE as part of the BCS Group will hold your personal data on its computer database and process it in accordance with the Act. This information may be accessed, viewed and used by CAS/NoE for administrative purposes and conducting market research. All of these purposes have been notified to the Commissioner. If you are based outside the European Economic Area (the 'EEA'), information about you may be transferred outside the EEA in accordance with the requirements of the Act.
For further information: http://www.bcs.org/category/5655